3,3 milijonsko posojilo SID banke soomogočilo investicijo v izgradnjo 142 javnih najemnih stanovanj in garažno hišo za mlade družine, starejše in upravičence do neprofitnih stanovanj
SID banka je preko Sklada skladov, iz sredstev evropske kohezijske politike, s posojilom za financiranje projektov urbanega razvoja za občine, omogočila kreditiranje z ročnostjo 25 let, ki bo podjetju zagotovilo tudi ugodnejše in dolgoročnejše izpolnjevanje kreditnih obveznosti. S sredstvi iz Sklada skladov, ki ga upravlja SID banka, je bilo tako omogočeno sofinanciranje Republike Slovenije in EU iz Evropskih strukturnih in investicijskih skladov.
Predsednik uprave SID banke, mag. Sibil Svilan je ob otvoritvi sporočil: »S financiranjem gradnje nizkoenergijskih oskrbovanih, neprofitnih stanovanj ter stanovanj za mlade družine spodbujamo medgeneracijsko povezovanje, energetsko učinkovitost in lokalno naložbo ter s tem prispevamo k obratu negativnega trenda stagnacije prebivalstva, kar bo zagotavljalo pomembne ekonomske multiplikativne učinke v lokalni skupnosti. Financiranje projektov urbanega razvoja, kamor sodijo tudi nerevitalizirane mestne površine, ki so bile prej neizkoriščeno mestno območje, so pomembni občinski projekti, ki jih skladno s poslanstvom in strategijo spodbuja SID banka, saj bodo tudi v prihodnje omogočali trajnostni razvoj in napredek mestne občine.«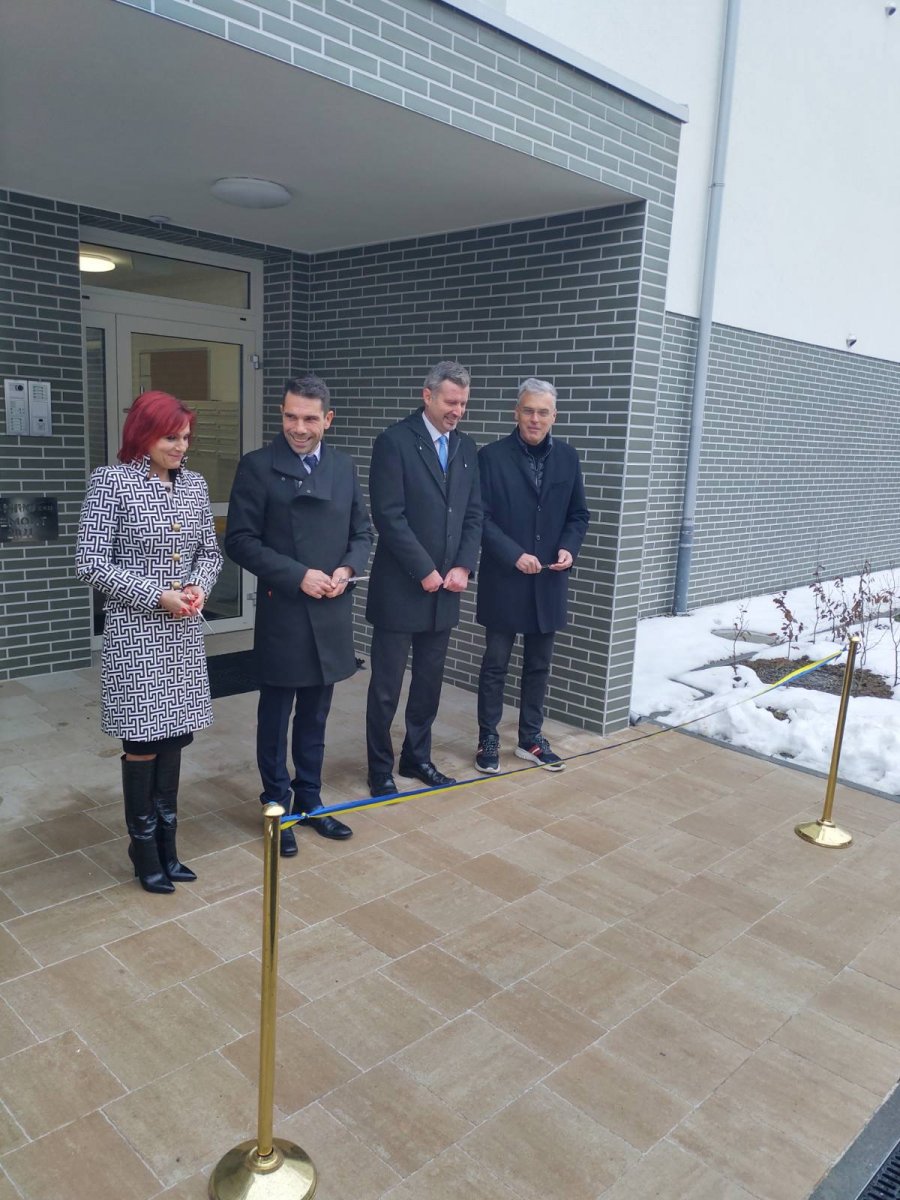 Na sliki z leve proti desni: 
Breda Arnšek, podžupanja Mestne občine Celje
Primož Brvar, direktor Nepremičnin Celje
Matjaž Stritih, direktor oddelka za finančne institucije in za izvajanje sklada skladov v SID banki
Črtomir Remec, direktor Stanovanjskega sklada RS
Več informacij je na voljo v sporočilu za javnost
Financial intermidiaries founds
Founds for final recipients
22. November 2021
Within the Fund of Funds, SID Bank is expanding access to financing for developmentally important projects for small and medium-sized enterprises with a new financial instrument, portfolio guarantees...


All rights reserved © 2017 SID - Slovenska izvozna in razvojna banka, d.d., Ljubljana