OLLO Audio d.o.o.
Zgodba OLLO Audio se je začela, ko je ustanovitelj, Rok Gulič, ob rojstvu dvojčkov v večernih urah poskušal doma zmešati zgoščenko za svojo glasbeno skupino. Ko je iskal rešitev, ki ne bi konstantno zbujala družine, a bi še vedno omogočala kvalitetno miksanje, je ugotovil, da je to težava, s katero se srečujejo mnogi avdio inženirji. Radovedna narava in podjetniška žilica ga je spodbudila, da je v očetovi delavnici sredi Vipavske doline, začel izdelovati prvi prototip.
2 leti kasneje je imel pripravljen izdelek, ki je s združevanjem naravnih materialov in inovativnega akustičnega inženiringa kazal obetavne rezultate. Dobri prvi odzivi s trga so Roka spodbudili, da se je vključil v Primorski Tehnološki Park ter se prijavil na razpis P2 Slovenskega Podjetniškega Sklada.
Drugo leto po ustanovitvi je podvojil prihodke, tretje leto kar podeseteril in v letu 2020 presegel pol milijona prihodkov. Rast je zahtevala dodatna sredstva za zagotovitev zadostnega obratnega kapitala, ki jih je podjetje pridobilo v obliki dveh mikro posojil SID banke, sklenjenih pri posredniku Primorski hranilnici d.d. Njihovi bančni svetovalci, s posebnim občutkom za podjetništvo, niso spregledali poslovne priložnosti za vzajemno sodelovanje z mladim, rastočim in tehnološko razvojno usmerjenim podjetjem, ki je v tistem trenutku že naredilo velik korak iz domačega na tuje trge.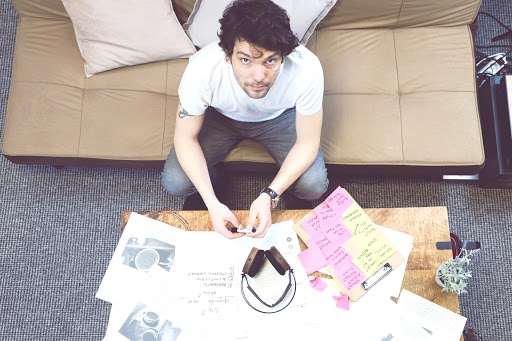 Z lastnimi sredstvi in posojili je podjetje uspešno vstopilo na globalni trg pro audio opreme in postalo profitabilno podjetje, ki sedaj zaposluje 7 ljudi. Kupci njihovih izdelkov so inženirji svetovno znanih glasbenikov, ki sodelujejo z U2, Adele, Lady Gaga, Ariano Grande, Radiohead, Muse in številnimi drugimi.
Komisija German Design Award je podjetju podelila laskavi naziv winner 2021 v kategoriji entertainment, ki pomembno potrjuje inovativnosti pristopov izdelave, oblike in funkcionalnost produktov OLLO Audio in jih s tem postavlja ob bok prepoznavnejšim evropskim podjetjem.
Prizadevamo si spremeniti način, kako avdio inženirji doživljajo zvočno opremo, in jih s tem navdihniti, da presežejo tisto, kar velja za standardno ter posledično vnesejo v svoje delo več svobode in fleksibilnosti.
Financial intermidiaries founds
Founds for final recipients
22. November 2021
Within the Fund of Funds, SID Bank is expanding access to financing for developmentally important projects for small and medium-sized enterprises with a new financial instrument, portfolio guarantees...


All rights reserved © 2017 SID - Slovenska izvozna in razvojna banka, d.d., Ljubljana